Technology Quality right down to the last detail.
The SEABOB-Jet is the absolute paragon of cutting-edge technology. In order for the vehicle to live up to this claim, the drive unit was made using premium carbon elements, established ceramic coatings and precious metals resistant to salt water. Meticulously hand-crafted, this water sports vehicle is made of top-grade materials. The uncompromising quality standard is reflected in each and every detail.
The specially developed, high-performance electric-drive mechanism with its environmentally friendly technology is an exemplary innovation. The motor is a high-torque synchronised drive unit featuring a microprocessor-controlled 3-phase sinus power management system. The application of cutting-edge technology enables this motor to achieve the ideal amount of torque with outstanding efficiency. All this, and yet the overall design remains very compact. The power for the drive mechanism is provided by highly efficient Lithium-Ion accumulators. These high-performance special accumulators are a top-class quality component in the propulsion concept of the SEABOB.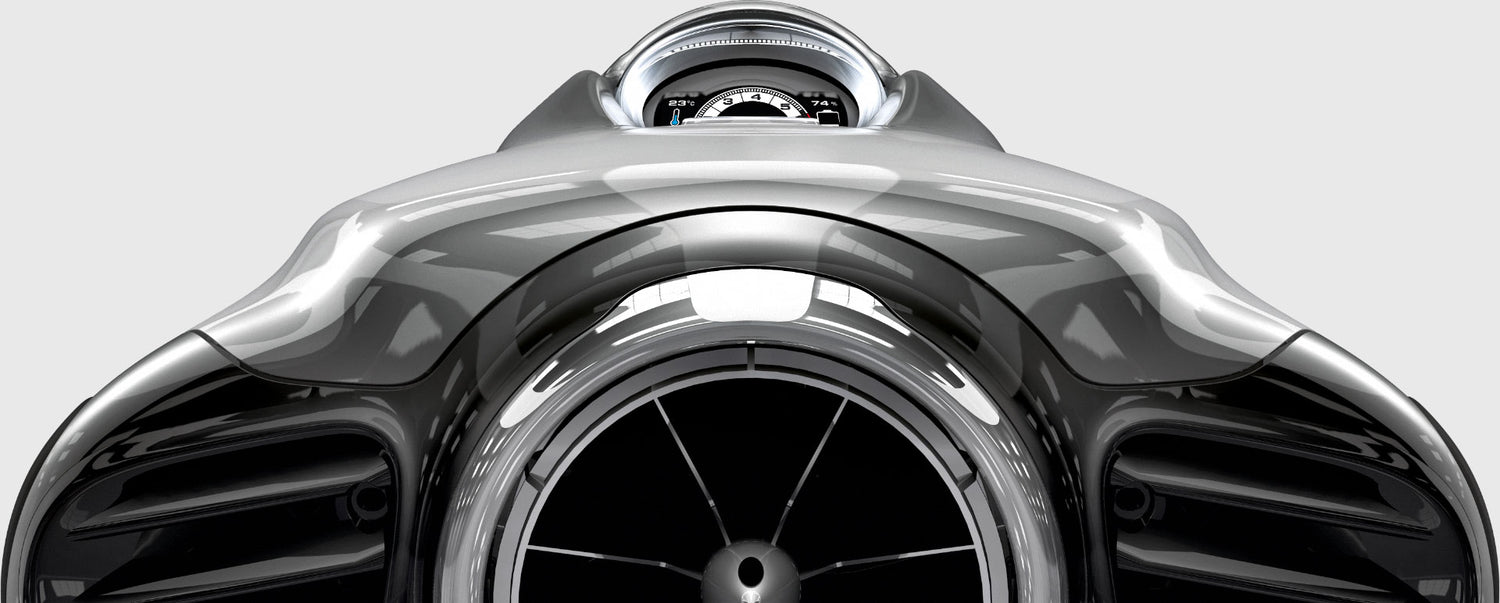 E-Jet Power System. Emission-free drive technology.
The worldwide patented E-Jet Power System works according to the principle of water displacement. The water is sucked in by the powerfully rotating impeller and forced out in the jet channel under high pressure. The thrust developed in this way propels the SEABOB forward in superior fashion.
Maximum thrust requiring little energy makes the E-Jet Power System a unique drive mechanism for powerful watercraft. Thanks to its electro-technology, the system is absolutely environmentally friendly and offers extremely low operating costs.
The Cockpit. Clear view. Perfect control.
The central cockpit is located exactly in the driver's field of vision. All important technical data from the engine electronics is shown accurately via the TFT colour display. It provides the pilot with information on the current driving performance and the selected power level. The accumulator charge state allows you to reliably keep track of the residual capacity.
Furthermore, the driver receives up-to-date information regarding his diving depth and water temperature. The programming functions of the menu can also be conveniently controlled via the TFT display.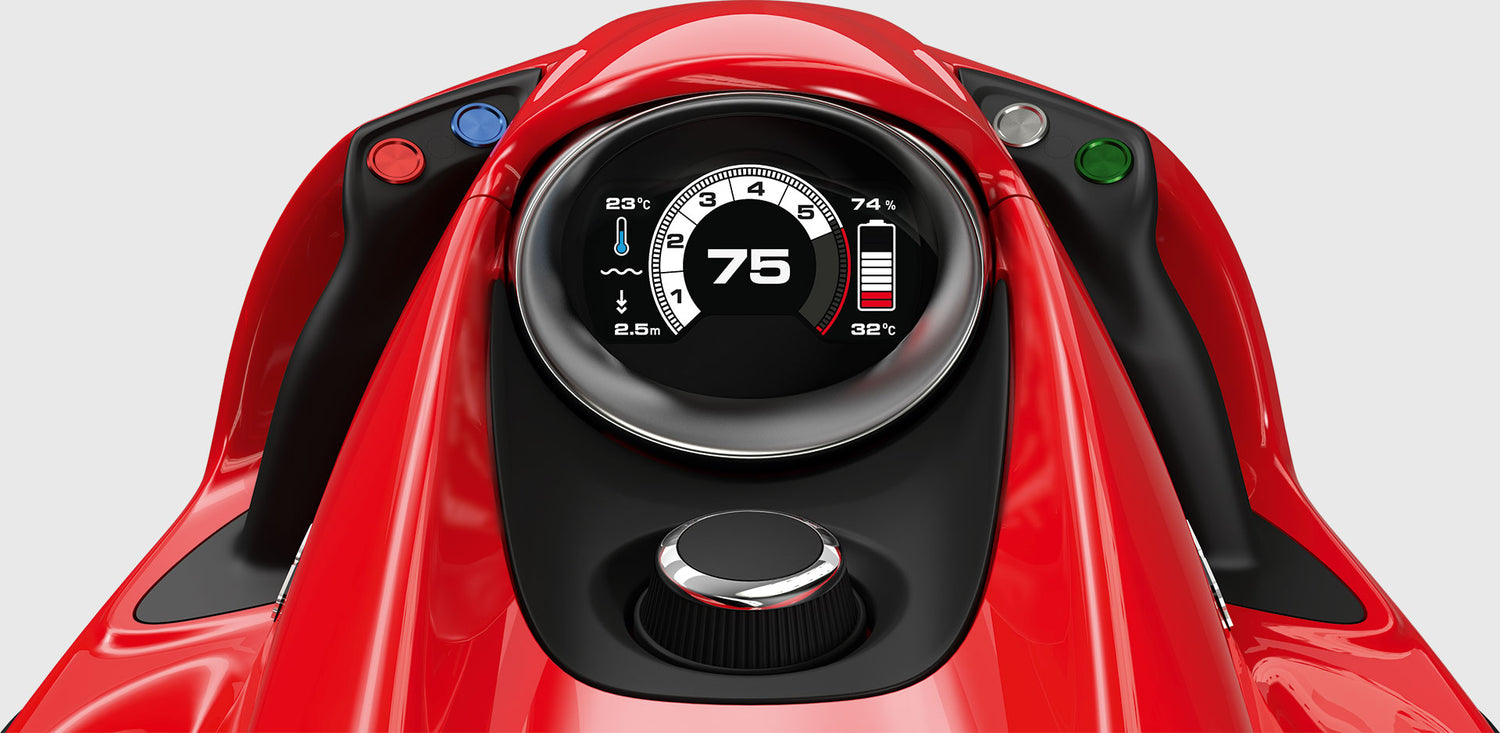 The Controlgrips. Switch gears for power. Determine the direction.
A SEABOB-Jet is the absolute embodiment of state-of-the-art technology. The pilot steers his water sports craft via two intelligent Controlgrips with Piezo technology. The drive mechanism is activated by squeezing the trigger. Applying light pressure to the green sensor accelerates the device in continuous powerful thrusts until the desired speed is reached. Propulsion is reduced by pressing the red sensor, thereby slowing down the SEABOB.